Heart in the Right Place
In Keitele Group we do take responsibility into consideration in everything that we do. In our daily operations we do follow the laws and regulations and conform to the requirements of the certifications that we have been granted. As a Finnish company we do pay our taxes in Finland and as an exporting company our responsible actions do have a world-wide influence.
We Do Value People
In addition to the about 550 people that do work directly for Keitele Group our operations do employ indirectly about 1,500 people in the forestry, harvesting and logistics.  We are also annually in service of thousands of forest owners in logging and forestry related services.
We do highly value the strong commitment and long careers of our employees. We strive to ensure the well-being of our employees also in the future through competent leadership, by creating good and safe working conditions and by rewarding the staff for good performance. There are also ways for the staff to advance in their careers.
We also want to do our share to improve the employment possibilities for the future generations. The tools for this are recruitment courses, work practises and cooperation with schools and educational institutes.
We do also support sportive way of life and actions that improve the general well-being. Therefore, we do sponsor both team and individual sports all the way from junior level to professional athletes.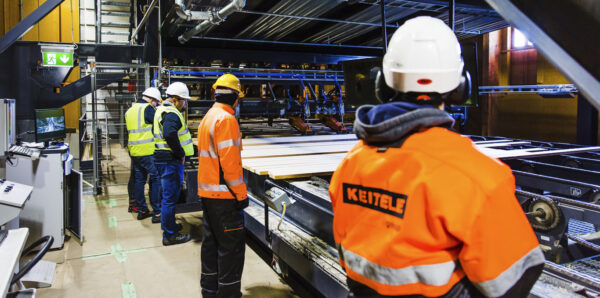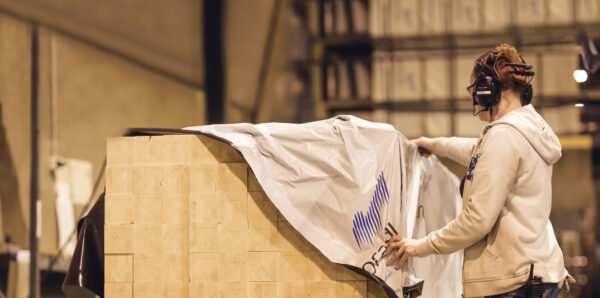 We Do Respect the Property of the Forest Owners and the Environment
We do value good forest management practises and we do expect that also from our partners. We source logs from well-managed, PEFC certified Finnish forests.
Investing
in
a green future
We are constantly investing in innovations that reduce the environmental impact of our operations. On climate issues, we want to be a part of the solution – not the problem.
The most recent sustainable investments are the pellet plants built in Keitele and Kemijärvi, which produce biofuel for heat production using domestic renewable raw materials. Pellet mills get their raw materials directly from the planing lines of the glulam mills.
Keitele and Alajärvi mills have belt dryers that are of the latest technology. The wet bark and sawdust can be dried with the energy recovered from the combustion gases of the power plants producing renewable bioenergy. Drying makes the bark and sawdust lighter and hence reduces the need for transportation by 1,600 lorry loads per year.
Keitele Group's logistical solutions have been ecologically and economically thought out in a way that unnecessary burden on the environment can be avoided. Examples of this policy are the use of train transport from Kemijärvi mill to the ports, the concentration of conventional shipments to the deep-sea port closest to the mills and the preference for full-ship shipments as transport option.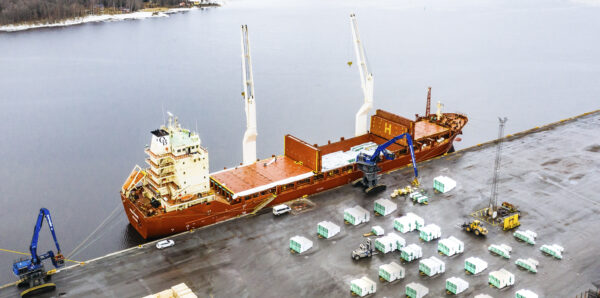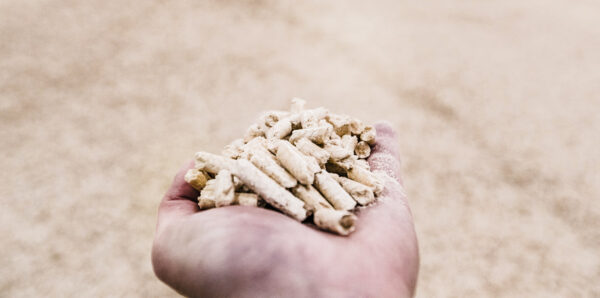 Profitable Business in a Responsible Manner
Keitele Group is constantly developing its competitiveness and profitability. This enables new innovations, hiring of new employees and conclusion of new work contracts. It also gives the company its status of a solvent timber trading partner.
Over the years Keitele Group has paid more than EUR 10 billion as stumpage earnings to Finnish forest owners. We have also generated more than EUR 1.5 billion as net export revenue to Finland by exporting the wooden products made of Finnish timber.
Each year we pay salaries worth more than EUR 20 million, withholding tax of almost EUR 4 million and make indirect tax payments to the state worth more than EUR 60 million.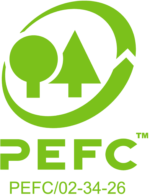 PEFC™ Chain of Custody certification ensures that forests are managed in accordance with the national legislation, forest management recommendations and principles of sustainable development.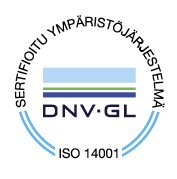 ISO 14001 environmental certificate indicates that the environment is taken into consideration in all aspects throughout our production chain.